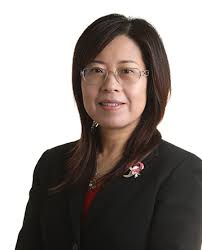 Catherine Fang (Professor, Carnegie Mellon University)
B
io :
Dr. Fang is Distinguished Service Professor at Carnegie Mellon University. 
She is also a seasoned entrepreneur with 20 years of experience in the software industry. Dr. Fang's research and product expertise lies in personalized healthcare and clinical trials, AI-based therapy for Autism Spectrum Disorder (ASD), and data mining on digital audience behavior profiling and targeting. With multiple US patents to her name, she also serves as an associate editor for the IEEE reliability society. Dr. Fang's entrepreneurial spirit has led her to co-found two companies, including AiCare, a cutting-edge AI and cloud-powered Healthcare & Medical platform, and RepliCare, an AI lab to provide immersive therapy for autistic individuals. 
Prior to this, Dr. Fang served as Global/Sr. Product Manager and Architect at LinkedIn, Yahoo, Bluekai (acquired by Oracle), and Sun Microsystems.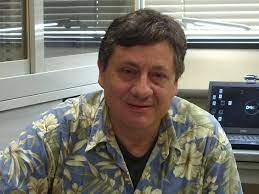 Wolfgang Bein (Professor, University of Nevada, Las Vegas)
Bio : Wolfgang Bein holds a Ph.D. (Dr. rer. nat.) from the University of Osnabrück, Germany. He has been on the faculty of Duke University, the University of New Mexico, the University of Texas at Dallas, and was on the technical staff of American Airlines, before joining the faculty at the University of Nevada, Las Vegas. At UNLV he is a Professor of Computer Science and co-Director of the Center for Information Technology and Algorithms. He recently concluded a sabbatical at the Donald Bren School of Information and Computer Sciences of the University of California, Irvine.
Title for Talk : Online competitive techniques for the integration of renewable energy into the smart grid
Abstract: Power-down mechanisms are common in electronic control, such as power optimization for hand-held devices, laptop computers, work stations and data centers. But such models are also useful to handle power-down phenomena in a future electrical grid, which predominantly relies on renewable energy. In the traditional energy grid, when renewables produce a surplus of energy, such surplus generally does not affect the operation of traditional power plants. Instead, renewables are throttled down or the surplus is simply ignored. But in the future when the majority of power is generated by renewables this is not tenable. Rather, the output of traditional power plants must be switched on or throttled down in response to less predictable renewable supplies.
Online competitive models have the advantage that little statistical insight is needed. We discuss this approach and give a number of results for the power-down problem. It could be argued that a game-theoretic approach which assumes an omniscient adversary may not be so realistic for modeling the grid, however this kind of modeling gives performance guarantees in the absence of reliable forecasting of solar and wind energy. In order to guarantee a resilient grid, worst-case assumptions must be taken into account.
Some of the work presented in this talk was funded by the by the Panasonic Corporation of Japan and the National Science Foundation.
| | |
| --- | --- |
| Full Paper Submission: | 30th November 2023 |
| Acceptance Notification: | 8th December 2023 |
| Final/Camera-ready Paper Submission: | 16th December 2023 |
| Early Bird Registration: | 16th December 2023 |
| Presentation Submission: | 26th December 2023 |
| Conference: | 8 - 10th January 2024 |